The government have made "giving all children a healthy start in life" an official policy, aimed at providing a universally fair and healthy start for children regardless of social economic background or other factors.
A big part of this initiative is the provision of free, and importantly healthy, school meals for infants. As well as funding for the meals themselves, the government has made a financial commitment to ensure school kitchens are equipped to handle the extra volume of meals being served and to make sure they are geared towards the kind of fresh, nutritionally balanced food this policy is intended to see served in schools.
We want to do our bit to help ensure that this extremely laudable government initiative has an instant positive impact, and that the budget allocated to it goes as far as possible towards creating a healthy start for infants across the country. Catering Appliance Superstore will always try to match or beat the total price for any order, and on top of that we're pleased to offer an additional 5% off the cheapest item in your basket, for schools and education authorities purchasing equipment to refit or refurbish their commercial kitchen facilities in line with the aims and objectives of the free school meals initiative. We won't make you jump through any hoops, the discount is available for all primary schools until the end of 2014.
What is the funding?
The first welcome announcement in September 2013 that every child in reception, year 1 and year 2 in state-funded schools will receive a free school lunch, was followed up in December with a statement that part of this scheme would involve £70 million new money and £80 million unspent Department for Education budget being allocated to improve kitchen and dining facilities. Whichever way you spin it, there is some additional much-needed capital being injected into school catering facilities here, and a total of £150 million for schools to spend on commercial kitchen equipment.
The money can be spent on appliances, general kitchen refurbishments and extra dining facilities where they are needed to increase capacity. The whole point of the exercise, however, is to ensure all infants receive healthy meals and the best start in life, so schools are of course encouraged to make changes that will further this goal. Studies suggest that young children eating a healthy meal together at lunchtime can improve their social development and cognitive skills, which can only be a positive thing for the overall learning experience and student performance.
How do I get funding for my school?
The government has already announced how the capital funding for the delivery of free school meals for infants from September 2014 has been divided into smaller pots for each local authority. The final allocation to each school will be decided by your local authority or Academy Trust.
A full explanation of exactly how the figures have been calculated can be found here. In very basic terms, however, the government have counted all pupils in national curriculum groups Reception, Year 1 and Year 2, (or aged 4-6 as 31st Aug 2012), in all maintained primary and secondary schools, special schools, pupil referral units, academies and free schools. They have then used these pupil figures to proportionately divide up the total pot of £150m between the local authorities (or the Academies Capital Maintenance Fund, which manages maintenance capital for Academy Trusts), who will in turn govern the allocation of this maintenance capital to particular schools.
Please note that maintained nursery schools, direct grant nursery schools, independent schools and general hospital schools are not included towards the pupil count so local authorities will not have received a proportion of capital funding to cater for these.
For further information on how the specific funding allocation for your school has been broken down, contact the department or person at your local authority who deals with capital funding for maintenance.
How can Catering Appliance Superstore help?
Catering Appliance Superstore provides equipment for hundreds of primary and secondary schools, colleges and universities across the length and breadth of the nation, and we understand the specific requirements of commercial kitchens in educational facilities.
School kitchens must prep for hundreds if not thousands of meals, and then serve all of them within a single service session of an hour or only slightly more. In very few other food service environments is there such a high demand in such a restricted timeslot. There can be no sacrifice of quality in achieving this daily feat; the food must, of course, be tasty and fresh enough to appeal to sometimes choosy youngsters on the one hand, and be healthy and nutritious enough to supply them with the mental and physical energy they need for learning and to satisfy government policy and public concern over school meal quality and healthiness on the other. Schools also have to serve a respectable range of options each day and vary that range over the course of a week and a term, just as any catering operation needs to provide variety.
Catering Appliance Superstore can help by providing guidance on the most appropriate kitchen appliances and equipment to handle the changes you need to make to meet the requirements of the new government initiative, and we'll help you financially by offering the best price we possibly can (including the additional discount mentioned above).
Of course, the kitchen team or facilities manager at your school will know best what specific pieces of catering equipment are required to deliver the increased number of healthy school meals for infants, but in case you are still deciding exactly how to refit or expand, we've compiled a summary of top product types we think fit the objectives of the government's ambition to give all children a healthy start in life. Some of the main factors we've considered are:
Durable, tough, and easy to clean – look for stainless steel construction and fully welded or pressed forms, and easy disassembly for deep cleaning
Industry standardisation – purchase catering appliances that are compatible with "gastronorm" pots and containers and that have standard plumbing fittings
High capacity in storage, automated preparation, cooking and cleaning – get through your workload as efficiently as possible
Effective hot and cold holding that maintains quality – keep food hot and fresh during lunchtime, right down to the last pupil in the queue
Based on these factors, there are a few product groups that particularly stand out:
Lincat Atmospheric Steamers – these were the first products that came to mind when we started looking at suitable equipment for healthy school meals. They can handle great volume, are compatible with gastronorm 1/1 or gastronorm 2/1 size pots, and they get great, healthy results. Steaming maintains the nutritional content of food better than any other cooking technique. Available in gas or electric.
Lincat Opus 700
Atmospheric Steamers – Electric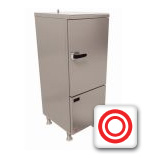 Lincat Opus 700
Atmospheric Steamers – Gas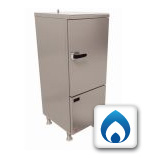 High powered preparation equipment from veg prep machines to food mixers, that can handle high volume day in and day out without fail, are essential items in a school kitchen. Here is just a selection of what we can supply.
Potato Peelers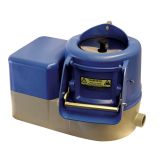 Food Mixers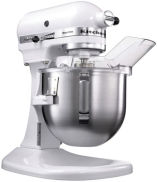 Food Processors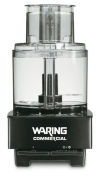 Food Slicers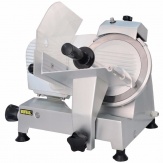 Vegetable Prep Machines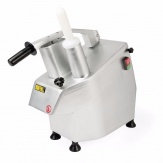 Lincat high capacity hob ovens – ovens with boiling tops are the general purpose workhorses of many commercial kitchens, and the performance models in the Lincat Opus 700 range will provide you with the high power, output and long life you need
Lincat Opus 700
Dual Fuel Ovens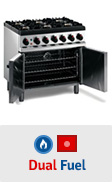 Lincat Opus 700
6 Burner Gas Ovens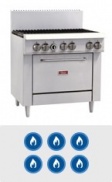 Lincat Opus 700
6 Plate Electric Ovens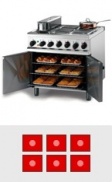 Hot and cold holding kit – bain maries, hot cupboards, hot scuttles, hot and cold service counters are all excellent products for keeping your food at the right temperature on your front-facing serving line, designed for high capacity storage and to allow easy service
Bains Maries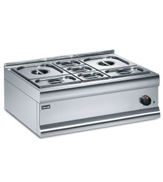 Hot Cupboards (Bain Marie Top)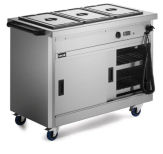 Chip Scuttles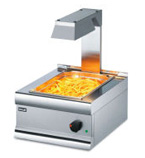 Serve Over Counters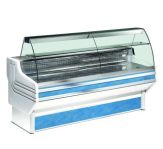 Heated Displays with Gantries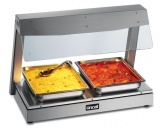 Gram upright commercial fridges and freezers – gastronorm compatible, extremely reliable and energy efficient, and providing easy storage and access to batch-prepared chilled and frozen meals
Gram Upright Fridges – Double Door
> View all Upright Fridges – Double Door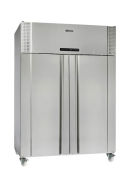 Gram Upright Fridges – Single Door
> View all Upright Fridges – Single Door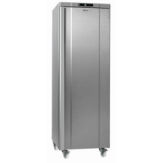 Gram Upright Freezers – Double Door
> View all Upright Freezers – Double Door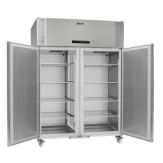 High capacity glass and dishwashers – models from Hobart Ecomax like these huge capacity pass through systems will deal with the aftermath of every hectic lunchtime
Hobart Ecomax Pass Through Dishwashers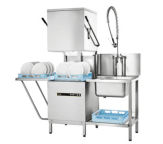 For further advice and buying suggestions for the free school meals for infants policy on, please see our catering equipment for primary schools page. You can also start building a quote, using our quote system. This will allow you to 'build up' a list of equipment over a period of time, then submit it to us to work out a great bulk order discounted price.