Xtra By Foster catering equipment
Foster's UK market leading position has been built on producing and supplying products that are reliable, dependable, robust and innovative. Now these attributes are available to you in an affordable new range from Foster.
The xtra range has been cleverly designed to provide a solution that meets your refrigeration requirements on a budget. Available at a competitive price, the range includes a suite of value for money cabinets, counters and blast chillers, offering reliable products you can depend on.
Affordability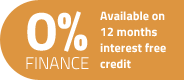 Not only is the range available at an extremely competitive price. Why not also grab yourself something xtra on 0% finance!
Purchasing your equipment in interest free credit allows you to simply spread the cost of your new product over a full year instead of a one off upfront outlay.