Commercial Catering Equipment
We are a family run business with over 40 years experience in the commercial catering industry. We offer a wide range of commercial catering equipment at very competitive prices. Most of our products come with FREE mainland UK delivery* and excellent warranty options.
For any further information you may require please call our dedicated sales hotline on 0333 800 1000. We will be able to assist you with any technical or product related questions you may have.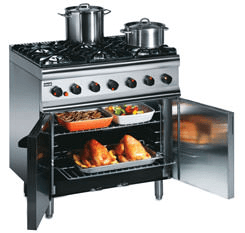 Commercial Kitchen Equipment
From inexpensive but durable commercial microwaves like our 1000w to 3000w Panasonic Microwaves, suitable for any commercial or production kitchen, right up to more specialist and complex items like our Gas or Electric Lincat Atmospheric Steamers, we've got what you need to ensure maximum quality and efficiency in your food and beverage service.
View all commercial kitchen equipment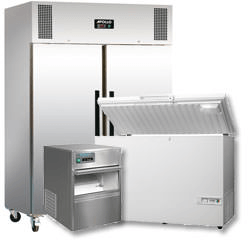 Refrigeration and Ice Machines
We stock a large range of commercial refrigeration equipment including wine and back bar bottle coolers, commercial chest freezers, counter top freezers, heavy duty upright commercial fridges and specialised fridges for meat and fish. Available from leading commercial brands like Polar, Vestfrost and Foster, and in a range of styles to suit your specific situation, be that front of house product display or back of house storage, to fit a tight space or to manage the temperature in large open areas, like our cellar temperature control systems.
View all Refrigeration and Ice Machines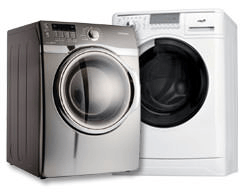 Laundry Equipment
All our commercial laundry equipment is designed to cope with the demands of commercial laundry at a high-turnover. With robust build quality, and easy-to-use features our range of commercial washing machines and commercial dryers will keep your laundry going day after day.
Popular catering equipment brands