Click & Collect
If we have a product in stock in our warehouse then the icon on the right will be on the product's page. This means you can buy it and pick it up yourself, you'll need to have room in your vehicle for the product though so be sure to check sizes.
This has several benefits:
If you're early enough you can pick it up the same day
You don't have to pay anything for delivery
You get to meet our excellent staff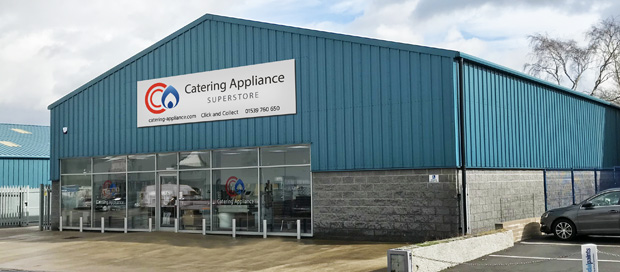 How to select collect at store
After adding a product to your basket, proceed through to the checkout as normal
If your order can all be picked up from the store, at the address billing and shipping address stage, you can choose to fill in our warehouse as a shipping address (only do this if you intend to pick up all your items from our warehouse).
On the delivery page, choose the collect in store option.

So you can proceed as normal, complete your order and details of where you can pick it up will be included in your confirmation email.

Collection hours are between 9am and 4pm.
Eligible Click & Collect Products