About Catering Appliance Superstore
History and Values
Catering Appliance Superstore has been established for over 40 years, originally trading as JJ Martin Ltd.
The business is unique in the fact that the company (albeit it offered a variety of services) hails back over 8 generations, the earliest record starting with Bartholomew Martin who founded a funeral business in 1836) the current Director Angela Wearmouths (Great, Great, Great Grandfather). The business originally specialised in sales, spares, and repairs of commercial microwave ovens
In 2009 the company expanded into a wider range of catering equipment such as commercial fridges, freezers, ovens, ranges, bain maries, water boilers, food merchandisers, dishwashers, grills and much, much more. Our presence online under the expert direction has rapidly grown from strength to strength, currently we sell over 37,000 appliances and sundry catering products featuring most top brands including Panasonic, Classeq, Samsung, Gram, Foster, Lincat, Parry, Falcon across the UK and N. Ireland
We now boast well over 30,000 appliances and sundry catering products. We feature most of the top brands including Panasonic, Classeq, Samsung, Gram, Foster, Lincat, Parry, Falcon and Polar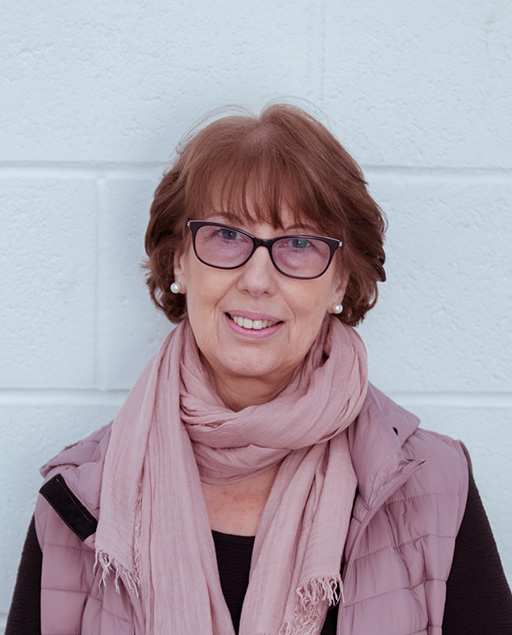 Angela Wearmouth, Director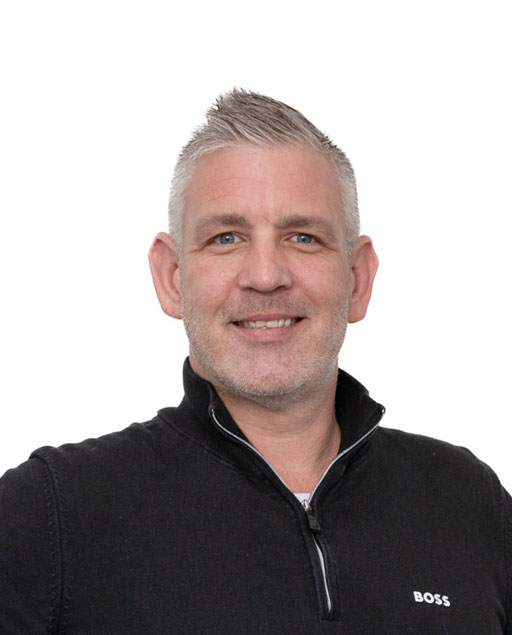 Phil Wearmouth,
Managing Director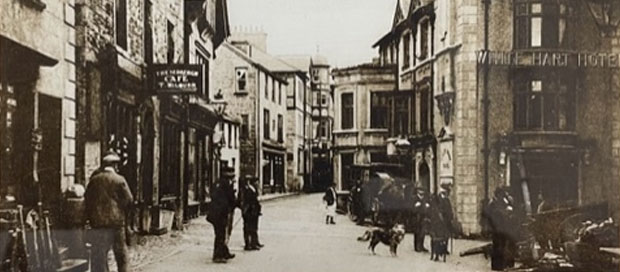 Bartholomew Martin funeral business, Sedbergh 1836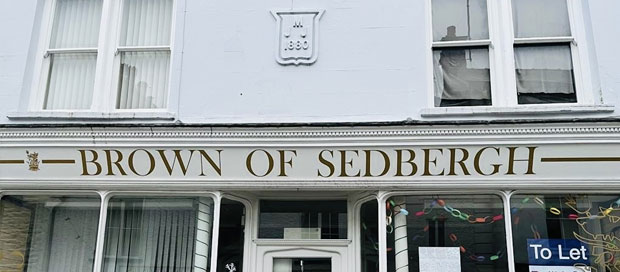 The first electrical sales, spares and repairs shop now Brown of Sedbergh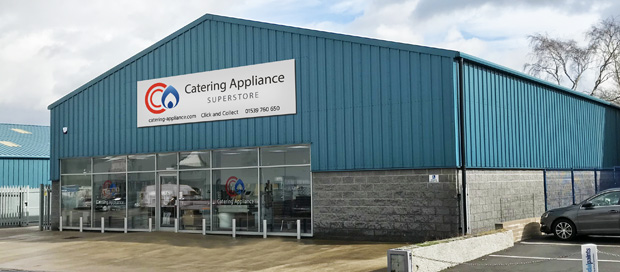 The current office and showroom based at Mintsfeet in Kendal
2010
Website launched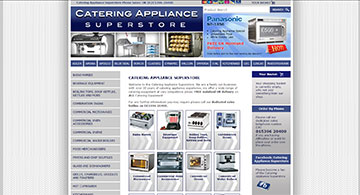 2011
Catering Appliance website accepts PayPal Payments
2012
Catering Appliance became Ltd Company
2013
New site design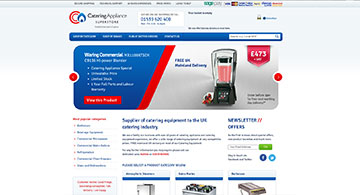 2014
New site design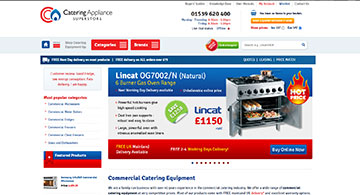 2015
New site design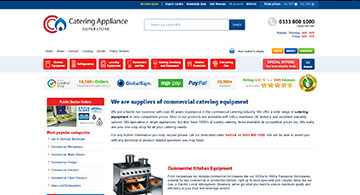 2015
Moved from Sedbergh to Murley Moss, Kendal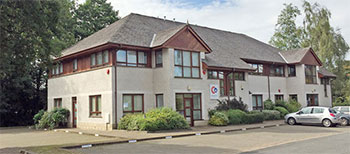 2016
New site design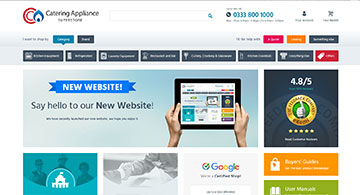 2018
Mobile App Launched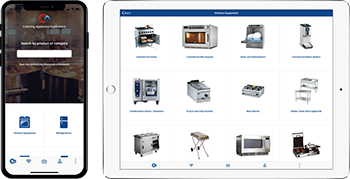 2018
AmazonPay added as a payment option
2020
Catering Appliance moves office to warehouse and showroom on Mintsfeet, Kendal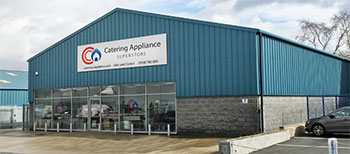 2021
New Homepage Design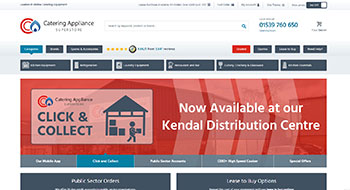 2022
Mobile App Version 2 Launched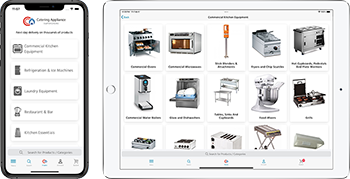 2023
Addition of IWOCAPay payment option
Our Company Aim:

The company's aim is to become the UK's #1 supplier of commercial catering equipment. In an online marketplace, holding on to the strong family business values, Phil and Angela believe it is important for their clients to be able to trust and know that in the event that something does go wrong, they can speak to a real person.
We have a talented team of staff built (and growing) around the original family business ranging from sales, service and support staff to IT and web professionals. We work as a team and strive to deliver the best prices, customer service and the most user friendly website on the market. We are daily analysing all aspects of our offerings and making improvements.
Kind words:
and here is what some of our customers say

I have worked with Catering Appliance for a number of years now and can honestly say it is one of the best companies I have ever worked with (if not the best).
The prices are fair and the service is speedy. The team is always friendly and they go the extra mile to make sure their service is perfect by always being happy and quick to answer any of my questions. In my opinion, it is the team who make this company great. I would highly recommend them!
Miles
Bark N' Render
Excellent selection of quality catering products. Very Competitive prices! Staff are always knowledgeable, approachable and friendly.
One-stop shop for a great range of high end catering appliances. Been using JJ Martins for years. Never disappointed. Special thanks to Louise & Emma
N Khaja
Director, London Catering
I have worked with Catering Appliance Superstore for several years now, buying a wide variety of Catering Equipment for an Independent restaurant group. The Sales Team, Louise in particular, has always been really helpful with great communication and very competitive prices. The Customer Service team are always pro-active and supportive with any queries or when we have occasionally needed to make a call-out under warranty. I highly recommend Catering Appliance Superstore!"
Pamela
Revolution Bars
Trusted Shops
We are verified with Trusted Shops. You can see reviews like these and more on the trusted shops site

Great advice, quality product, better priced than elsewhere. Can highly recommend. Our purchase was for household use.
After a debilitating illness from food poisoning, we wouldn't entertain anything less than a professional quality instrument. Spend a few more pounds and get a much better, long lasting professional product than you would find in Lidl.
Definitely recommend. Excellent telephone advice before buying and reliable delivery. The instructions for the rice cooker could be better though having used it I'm happy with it.
Excellent communication and always responded promptly to any questions I had and followed up to make sure I had the information I required. All equipment was delivered on time on the arranged dates. There was a manufacturer's issue, not the supplier, with one of the items supplied and this was resolved immediately without delay.
I would definitely recommend Catering Appliance Superstore, their prices were really good, staff were friendly and polite and well informed about their appliances and we received our goods well packed and in good condition plus the bonus of 3 years parts and labour included
This company are excellent and a pleasure to deal with. Real people who answer the phones not answer machines or virtual assistants. They put there customers first, they return calls, and emails and even when there is a problem through no fault of there own they get involved and sort any issues. Can't praise them enough and will definitely be buying from them again. They are worth ever bit of a 5 star review.

Services that are out of our control
Like most commercial catering equipment suppliers out there, we use a number of 3rd parties to help fulfil our orders. These are primarily delivery companies, but can include suppliers that despatch goods directly from their warehouses and service engineers. We would love to be able to see every order out of the door to check that your goods are in perfect order before you receive them, but unfortunately this is not always possible and we hope that you will provide us with any feedback on problems that may arise from your dealings with these 3rd parties during the delivery of your product(s).
We continuously provide feedback to these companies and we are always looking to resolve any issues in a fast and professional manner so that you and your business are not disrupted.