About Catering Appliance Superstore
JJ Martin (Catering Appliance Superstore) Ltd is a family run business based in Kendal, Cumbria, UK. We supply commercial catering equipment to the UK catering industry and process 1000's of orders each month.
Our History
The company has been established for over 40 years originally specialising in sales, spares and repairs of commercial microwave ovens. In 2009 the company expanded into a wider range of catering equipment such as commercial fridges, freezers, ovens, ranges, bain maries, water boilers, food merchandisers, dishwashers, grills and much, much more.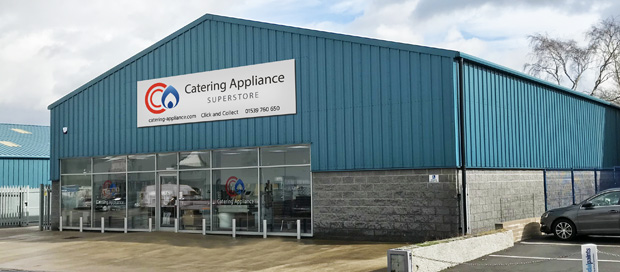 Our Company Aim:

To become the UK's #1 supplier of commercial catering equipment.
We have a talented team of staff built (and growing) around the original family business ranging from sales, service and support staff to IT and web professionals. We work as a team and strive to deliver the best prices, customer service and the most user friendly website on the market. We are daily analysing all aspects of our offerings and making improvements.

Services that are out of our control
Like most commercial catering equipment suppliers out there, we use a number of 3rd parties to help fulfil our orders. These are primarily delivery companies, but can include suppliers that despatch goods directly from their warehouses and service engineers. We would love to be able to see every order out of the door to check that your goods are in perfect order before you receive them, but unfortunately this is not always possible and we hope that you will provide us with any feedback on problems that may arise from your dealings with these 3rd parties during the delivery of your product(s).
We continuously provide feedback to these companies and we are always looking to resolve any issues in a fast and professional manner so that you and your business are not disrupted.