Toiletries Presentation Trays
* Items marked with the 'Order Today Delivered Tomorrow' graphic qualify for Next Day Delivery only if the item is ordered before the Next Day Delivery cut off time shown on the product page. Some Next Day Delivery services are chargeable.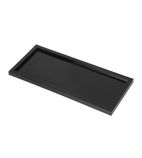 Dimensions: 244(L) x 107(W) x 9(D)mm
Material: Acrylic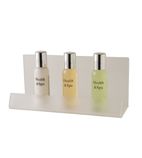 Dimensions: 200(L) x 90(W) x 75(D)mm
Material: Polystyrene
Pre-order!
Available from: 03/01/2024