Pitco
Pitco has been making innovative, durable, top quality frying products for over a century. All Pitco products are built to withstand the test of time and pass with flying colours. Whether for a small business or a large chain there is a solution for you, it's no wonder the brand is recognized the world over. Pitco also focuses on efficiency, keeping your oil costs down while ensuring your fried food is of the highest quality.
You will be using an Integrated Oil Management system with the latest and most advanced technology. The food quality will be markedly improve and costs noticeably be cut through use of amazing features like Auto filtration, SOS SmartOil sensor, infinity touch control and reduced oil volume.
Pitco products have all the abilities needed to educate your team to use the best Integrated Oil Management processes. They can use multiple languages, how to video storage and even data capture to show them what to do.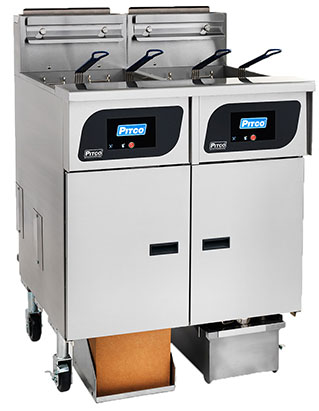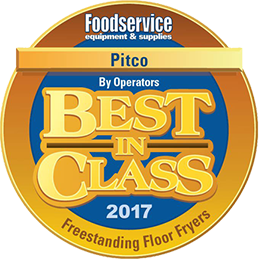 Pitco offer a wide range of equipment, including:
Fryers
Flat Bottom Fryers
Megafry Fryers
Countertop Fryer
Rack Fryer
Potato Cutter
Crisp N' Hold
Pasta Cookers
Rethermalizers