Prepara catering equipment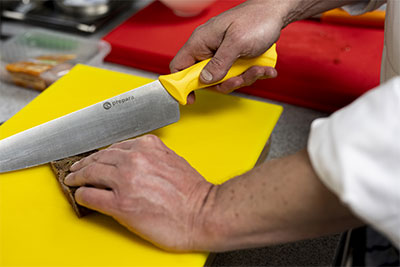 Prepara kitchenware products are designed for the enjoyment of people looking to eat and prepare healthier, tastier food. Enjoy food!
Prepara has a wide range of top quality products for food storage and preparation. They have an amazing collection of gastronorm dishes, chafing fuels & dishes, pans, thermometers, knives, chopping boards and a variety of other cooking utensils to help with just about any food preparation task. They offer all this at unbeatable prices and now including trolleys.
After intensive testing, Craft Guild of Chefs have given the Prepara Induction Pans the official title of 'Approved Product', so you can be certain of their durability & quality.